January 16, 2012
Happy New Year! (2 weeks too late)
I guess we forgot to mention that Bathetic Records+ William Cody Watson + Alex Zhang Hungtai have put together a concept compilation featuring the crew (our underground friends/family/extended family). 
It's a free download that has been passed around the internet a lot this past week. It even scored album of the week in the Montreal Mirror.
Interesting factoid: The cover art was shot by Alex on Mulholand Drive in California. 
Tracklist:
1. Dirty Beaches - Expressway I
2. Grand Trine - Here Comes The Night
3. Cough Cool - Treal Impala
4. Hot & Cold - Distant Lights
5. Lee Noble - Retreat, Abandon
6. Femminelli - Hotel Suite
7. Xander Harris - When The Dark Was Fed
8. Lantern - Where Are We Now?
9. Ela Orleans - Night Wars
10. Wet Hair - On Edge
11. Tonstartssbandht - Dad Beating Up Dudes (Orlando 1992) 
12. Hobo Cubes - Meditation After Murder (Midnite Drive To The Ocean)
13. William Cody Watson - Hand On My Knee
14. Speculator - Picking Flowers
""
× dirty beaches grand trine cough cool hot and cold wet hair tonstartssbandht william cody watson femminelli lantern hobo cubes ela orleans lee noble xander harris November 6, 2011
The Toronto show with Lantern was wild! It was so much fun. Unfortunately, our van was ticketed/towed, and then the breaks died stranding us in Ajax, ON for a few hours. This left a lot of time for the following photo essay:
Lots of stuff to announce soon including 2 gigs with:
Total dream-come-true!
""
October 25, 2011
""
× walter scott lantern casa October 19, 2011
RSVP: http://www.facebook.com/#!/event.php?eid=104640716314373
|||||||| WEDNESDAY NOVEMBER 2ND |||||||||


LANTERN (Philadelphia - Night People - ex-Omon Ra)
http://lntrn.tumblr.com/

GRAND TRINE
http://www.grandtrine.ca/

BRABAZONS
http://www.myspace.com/bra bazons

@ Casa Del Popolo
(4873 St-Laurent)

9 PM

$7
""
""
August 9, 2011
Citizen Vintage: Citizen Q & A with Dirty Beaches, Grand Trine and Lantern: Part IV
We'll post some news in the next week or so. Including: New 7inches, new cassette singles, new videos, new-lineup and our return/debut show at this year's Pop Montreal Festival! 
In the meantime, enjoy the lighter side of fashion:
What is your favorite occasion to dress for?

Alex: Fuck, that's a really hard one. Everyday life. Cause I love life.

Shub: Open casket wakes!

Zachary: The obvious answer is when I perform, but I like to dress up. I want to do that more…




Alex Zhang Hungtai is the mastermind…
× montrea vintage citizen vintage dirty beaches grand trine lantern June 7, 2011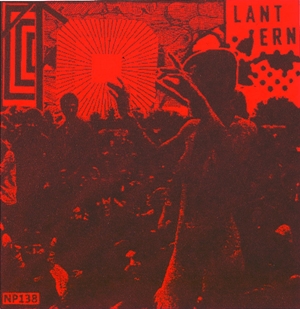 NEW LANTERN REVIEW ON WEIRD CANADA
This was my first time writing for Weird Canada. I feel like it's easily the most important website in terms of the current Canadian underground music scene. It's simple. It's got great content. It's all positive. It's extremely comprehensive, up-to-date, inclusive and user friendly. I'm very happy to be part of something I can really fully get behind. We need to celebrate the things we like instead of just always sloggin' what we hate.
""
× weird canada cbc searchlight award lantern
""
January 4, 2011