June 20, 2012
"Under promise and over deliver.. "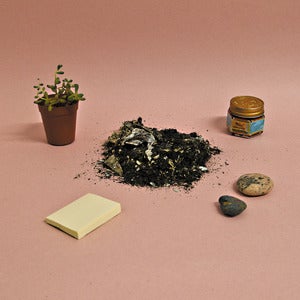 OK, I as Matt from Electric Voice pointed out via a txt message this morning.. I lied. Grand Trine's last official release is an original song "NEANDERTHAL MAN" which is being release on the very cool Electric Voice DOUBLE LP Compilation featuring us and Ariel Pink, R. Stevie Moore, Roland S. Howard (R.I.P), Jeff & Jane Hudson, d'Eon, Automelodi, Femmineli & many others. How cool is it to share a release with Jeff & Jane + Roland S. Howard??? I don't know. That's bananas to me. 
It started shipping today. Limited to 500. Someday it's definitely gonna end up in the strange rare record Hall of Fame aka Ebay. It's quite the ambitious art project for young Mr. Samways. Congrats to him for making it real.
So there's two new GT records out within a month now that we're dead after years of spinning our tires and releasing very little. I don't claim to understand how the world works.    
- Tobias
""
× ariel pink r. stevie moore grand trine roland s. howard electric voice bananas d'Eon jeff and jane hudson record collector fetish material automelodi canada neanderthal man